ASIA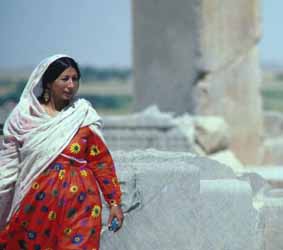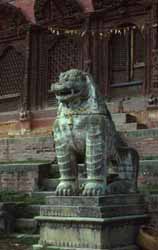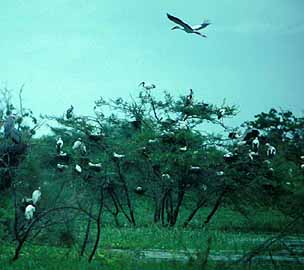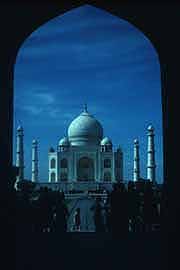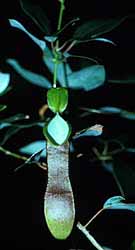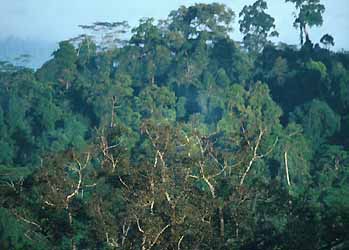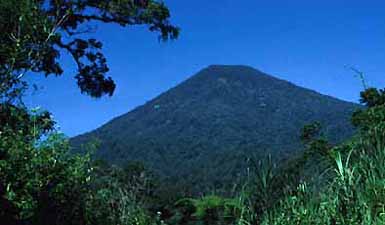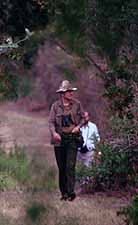 Images of Asia necessarily span a wide area of subjects and habitats. The huge eastern two-thirds of the Eurasian continent is full of contrasts. More people are packed into the cities of China and India than anywhere on earth, and yet there are many wonderfully remote spots. My few short visits are just a beginning:
(top) The Himalayas in clouds on a flight into Nepal, Aug 1978.
(next to top) A water-taxi on Dal Lake, near Srinigar, Kashmir (India), Aug 1978.
(3d row left) Colorfully-dressed Iranian woman at ruins of Persepolis, Iran, Aug 1978 (before the overthrow of the Shah).
(3d row right right) Menacing statues in Kathmandu, Nepal, Aug 1978.
(4th row left) Nesting colony of storks, ibises, and herons at Bharatpur, India, Aug 1978.
(4th row right) Taj Mahal, Delhi, India, Aug 1978.
(5th row left) One of many species of pitcher plants on Mt. Kinabalu, Borneo, Malaysia, Aug 1988.
(5th row right) A remaining remnant of lowland forest, near Bislig, Mindanao, Philippines, Mar 1990.
(bottom left) Pangrango volcano in Gede-Pangrango Nat'l Park, Java, Indonesia, Aug 1988.
(bottom) Ben King ("Mr. Asia") leading group into dry scrub forest, Bali-Barat Nat'l Park, Bali, Indonesia, Sept 1988. All photos © D. Roberson.
I certainly hope to return to Asia many more times. There are tigers to see, tragopans to stalk, remote Indonesian islands to visit. Indian food is among my favorite in the world. And yet despite my keen interest in the tropics, there are vast stretches of Siberian taiga, Mongolian plateaus, and Chinese bamboo forests that deserve attention.

FAMILIES

Only 7 families are entirely endemic to the Asian realm although it has many wonderful tropical birds. Some of these (trogons, barbets) are found in tropics around the world, while others are primarily shared with Africa (eg, sunbirds). The entirely endemic families are:
Three additional families are near-endemics: the range of the single-species Hypocolius straddles the Asian/Western Palearctic border, the Wallcreeper is shared with the Western Palearctic, and 1 of 20 parrotbills (Bearded Reedling Panurus biarmicus) occurs widely in the Western Palearctic. So the near-endemic families are:
| | | |
| --- | --- | --- |
| Tichodromidae Wallcreeper | Hypocoliidae Hypocolius | Paradoxornithidae Parrotbills |
AVAILABLE REFERENCES
Handbook: Ali & Ripley's Handbook of the Birds of India and Pakistan covers the Indian subcontinent in old-fashioned museum-oriented handbook style. Ten volumes were published between 1969-1974, covering about 900 species. In 1978 the Bombay Natural History Society began a series of reissues (still in progress and somewhat updated as they go along) that included better plates (eg, Ali & Ripley 1986), and in 1983 all the plates were gathered together in a single volume (Ali & Ripley 1983) with the barest of facing page information. The entire series does not even begin to compare with other major Handbook series, and the on-going Handbook of the Birds of the World series is much better at covering Asian birds, even though its text is necessarily briefer given its scope. Except for the latter project, there is no handbook for the rest of Asia.
Field Guides: A major gap in the world's bird literature have been adequate field guides to Asia. King & Dickinson's (1975) Field Guide to the Birds of South-East Asia has been a standard issue for many years, now badly in need to revision. Old-style guides exist for the former U.S.S.R. (Flint et al. 1984), China (Meyer de Schauensee 1984), Korea (Gore & Won 1971, in an odd combination of English & Korea), Taiwan (Chang 1980, text in Chinese but bird names in English with color plates), and the Philippines (du Pont 1971). One puts up with them because they are what is available, but none are adequate as current field guides and while most species are pictured in them in color, the artwork is inadequate to current needs. Fortunately, a host of new field guides have just been published and the following appear to be up to modern standards:
For India, Pakistan, Sri Lanka & Nepal -- a huge tome by Grimmett, Inskipp & Inskipp (1998) which looks like it has fine plates and a mini-handbook's worth of text, but how can one carry it? Unfortunately, it has adopted the Sibley-Monroe sequence of families, so it takes a lot of getting used to to access, but the art and text I've reviewed so far seem just great. The plates and good facing text has just become available in field guide size... yipee!
For just Sri Lanka -- Harrison (1999) Field Guide to the Birds of Sri Lanka should be a strong addition (I've not seen it)
For just Nepal -- Inskipp & Inskipp (1985), a work with black-and-white drawings and "atlas-style" distributional maps but which is used in conjunction with King & Dickinson (1976) in the field
For SE Asia -- I've not seen them, but I understand that Lekagul & Round (1991) is quite good for Thailand, and Pearson & Jeyarajasingham (1999) is being advertised as a Field Guide to the Birds of West Malaysia and Singapore
For Japan -- Brazil (1991) which has a sprinkling of color plates with extensive distributional text & drawings (there are also a couple of nice field guides in Japanese with color paintings of all species).
For Borneo, Sumatra, Java, and Bali -- a huge new help is MacKinnon & Phillipps (1993) with color plates of all species at modern standards; this also becomes a required text in Taiwan or the Philippines, or
For just Java & Bali -- MacKinnon (1988) is more focused on these two islands and offshore islets
For Sulawesi & the Lesser Sundas, which are considered portions of Asia -- Coates & Bishop (1997) which is another thick tome with color plates and mini-handbook [and also covers Halmahera & the Moluccas, which are part of Australasia].
In addition, I understand a new field guide for the Philippines is underway by Tim Fisher and others, which should be a major improvement.
Journals: The Oriental Bird Club publishes two journals for members: the Oriental Bird Club Bulletin, which is full of news about new discoveries, i.d. topics, and research projects, and Forktail, a more formal annual journal with longer papers. So much is yet to be learned about Asia that many articles are still at the avifaunal survey stage: describing a remote area and published a list of birds found in recent surveys. There have been some really interested taxonomic papers in recent years, as well. Although there are local journals in many places, including India, Malaysia, Indonesia, and Japan, few will likely be of intense interest to world-traveling English-speakers. The exceptions may be the Hong Kong Bird Report, published annually, which often has state-of-the-art identification papers and many color photos, and Yacho, a publication of the Wild Bird Society of Japan, which is full of wonderful color photos but whose text (except scientific bird names) is entirely in Japanese.

Non-bird Book [nature / exploration / adventure]: I enjoyed reading Redmond O'Hanlon's Into the Heart of Borneo (A.A. Knopf, New York), an account of an attempt to navigate a Bornean river to its headwaters and the author's encounters with local customs and wildlife in route, and The Snow Leopard by Peter Matthiesen which, while an introspective account of dealing with love and loss, does take one vividly along on a trek in the Himalayas in search of the elusive and ultimately unseen Snow Leopard. When I was a child, I relished Jim Corbett's The Man-eaters of Kumaon (1946, Oxford Univ. Press, London), the author's tale of tracking and shooting tigers (and a couple leopards) which were implicated in killing villagers. While the more recent view of these great predators is different -- and now tigers are endangered -- Corbett's respect for the great cats and his vivid tales of the countryside -- helped stir a wanderlust that has not gone away.

BEST BIRDS [see my explanation for choosing "best birds" here]

My choices for the ten "best birds" in Asia follow, but one would be justified in making many different choices since there are so many from which to choose:
Philippine Eagle Pithecophaga jefferyi back in the 1970s when I first put together a "50 most wanted birds in the world" list, this came out Number One. It is among the world's largest birds of prey, it is spectacular in its huge bill and golden mane, it is exceeding rare and limited in range as a Philippine endemic, and it is difficult to find. Alas, habitat loss and trophy hunting make it endangered today. The story of a search for the "Monkey-eating" Eagle on a KingBird tour is linked (photos and narrative).
Western Tragopan Tragopan melanocephalus Asia is rich in wonderful pheasants, and among the most spectacular are the four species of high-altitude tragapons (genus Tragopan) and the three monals (genus Lophophorus). One could easily pick all seven, leaving no room for diversity. I choose this one because it is among the rarest and most remote of them all. Unknown until rediscovered recently, the world's largest concentration (estimated 325 pairs) is in the Palas Valley of Pakistan (Collar et al. 1994)
Crested Argus Rheinardia ocellata a mysterious forest bird of widely disjunct areas of lowland forest in Vietnam, Laos, and Malaysia, it is very shy and difficult to observe. Males of this argus (and the following species) have incredible displays, almost never seen outside of captivity.
Great Argus Argusianus argus a large shy pheasant of lowland forests, the male has one of the more spectacular tails of them all. It can still be heard (the voice carries a mile or so) in lowland forest of SE Asia, Sumatra, and Borneo but seeing a Great Argus is an absolute challenge. I did have that pleasure having walking for days -- alone and quietly -- on the trails in Danum Valley Reserve, Malaysian Borneo, and then it was "only" a female -- but still a huge impressive bird.
Crested Ibis Nipponia nippon nearly extinct, this spectacular ibis with head plumes remains an enigma, recently known only from China (Collar et al. 1994) but sometimes appearing in Korea or Japan. The Giant Ibis Pseudibis gigantea of the lowlands of SE Asia is also exceptionally threatened and elusive, and could easily be picked for this list by someone else. The Crested Ibis was once regular in Japan, and another wintering species in Japan -- the Japanese or White-naped Crane Grus vipio -- would be another excellent choice. It is the world's second rarest crane; it is intimately woven into Japenese culture; and I'm told that seeing a flock of dancing cranes on a wintry day is one of the better spectacles on earth
Spoon-billed Sandpiper Eurynorhynchus pygmeus everyone's favorite small shorebird, the stint with the totally unique bill continues to be difficult to pin down. The world population is small; it nests in remote Siberia, is scarce on passage on the Chinese coast (where lucky observers see it during migration in Hong Kong), and winters in places like Vietnam which have been difficult to visit. For those who love migration, this is has world-class starring role. Vagrants have appeared in Alaska and British Columbia, and will surely some day come to my home county of Monterey, California....
Gurney's Pitta Pitta gurneyi on the verge of extinction in peninsular Thailand, its recent re-discovery and then a subject of grave concern have been features of Oriental headlines in the birding world this decade (now only 25-30 left; Collar et al. 1994). Pittas are absolutely wonderful birds of the forest floor and many could be chosen as among the best birds in the world, including Giant Pitta P. caerulea, Bar-bellied Pitta P. elliotii of Vietnam, and two Philippine pittas: Azure-breasted P. steerii and Whiskered P. kochi. Phil Rostron, who has traveled the world extensively, tells me Ivory-breasted Pitta P. maxima of Halmahera should be on my "top 50" list. What's a fella to do?
Bengal Florican Eupodotis bengalensis both floricans (this and Lesser Florican E. indica) of the Indian subcontinent are highly endangered. This lovely bird exists only in fragmentary wet grasslands on the border of Nepal and India, and a virtually unknown tiny population is in Cambodia & adjacent Vietnam (Collar et al. 1994). The Lesser Florican is a rarer species, but this is slightly bigger and more spectacular. The great Indian Bustard Ardeotis nigriceps, also endangered, is equally wonderful. Any of the three rare bustards would suffice.
Hose's Broadbill Calyptomena hosii (once known as the "Magnificent Green Broadbill") of Borneo. Gosh, almost any of the colorul and elusive southeast Asia broadbills could qualify for top honors, but this one is particularly beautiful and difficult. I have lusted after it ever since reading Delacour's simple statement in his 1947 Birds of Malyasia: "Found only in the mountains of northern Borneo. Very rare and beautiful." It was on my "top 50" back in my college days, and it remains "one of the least-known broadbills" today (Lambert & Woodcock 1996). It is rich velvety green with black wing spots and a rich sky-blue belly. Its relative, the Whitehead's Broadbill C. whiteheadi, is also a great bird; it is larger and found more readily on Mt. Kinabalu (although not, so far, by me....).
Ibisbill Ibidorhyncha struthersii breeding only along remote montane rocky streambeds in the Himalyas of central Asia, this has been a highly prized species for birders for many years. Often placed in its own family (Ibidorhynchidae), including by the Handbook of the Birds of the World series, this adds to its alure (even though in the Sibley /Ahlquist/Monroe scheme of things it was just an odd avocet). I am influenced in making this pick by the thoughts of my friend, the late Arnold Small, who once picked this as the rarest bird he'd seen in the world (and he'd seen about 2/3 of the world's birds by the time of his passing). Most birders lucky enough to find this strange creature have had to venture into Bhuton, but it has been recently found in winter along certain Himalyan foothill streams in northern India.
FAVORITE PHOTOS: This link goes to a page with the three favorite Asian bird photos that I have taken so far.

Literature cited:
Ali, S., and S. D. Ripley. 1983. A Pictorial Guide to the Birds of the Indian Subcontinent. Oxford Univ. Press, Oxford.

Ali, S., and S. D. Ripley. 1986. Handbook of the Birds of the India and Pakistan. Vol. 5, 2d ed. Oxford Univ. Press, Oxford.

Brazil, M. A. 1991. The Birds of Japan. Smithsonian Institution, Washington, D. C.

Chang, J. W. 1980. A Field Guide to the Birds of Taiwan. Tunghai Univ., Taiwan.

Coates, B. J., and K. D. Bishop. 1997. A Guide to the Birds of Wallacea. Alderley, Australia.

Collar, N.J., M.J. Crosby, and A.J. Stattersfield. 1994. Birds to Watch 2: The World List of Threatened Birds. BirdLife Conservation Series No. 4, BirdLife International, Cambridge, U.K.

Delacour, J. 1947. Birds of Malaysia. MacMillan Co., New York.

du Pont, J. E. 1971. Philippine Birds. Delaware Mus. Nat. Hist. Monograph series no. 2, Greenville, Delaware.

Flint, V. E., R. L. Boehme, Y. V. Kostin, A. A. Kuzentsov. 1984. A Field Guide to the Bird of the U.S.S.R. [translated by N. Bouso-Leland]. Princeton Univ. Press, Princeton, N.J.

Gore, M. E. J., and P-O. Won. 1971. The Birds of Korea. Royal Asiatic Society, Seoul, Korea.

Grimmett, R., C. Inskipp, and T. Inskipp. 1998. Birds of the Indian Subcontinent. Christopher Helm, London.

Inskipp, C. and T. Inskipp. 1985. A Guide to the Birds of Nepal. Croom Helm, London.

King, B. F., and E. C. Dickinson. 1976. A Field guide to the Birds of South-east Asia. Houghton Mifflin, Boston.

Lekagul, and P. Round. 1991. A Guide to the Birds of Thailand. Saha Karn Bhaet Co., Bangkok.

Lambert, F., and M. Woodcock. 1996. Pittas, Broadbills, and Asities. Pica Press, Sussex, England.

Meyer de Schauensee, R. 1984. The Birds of China. Smithsonian Institution Press, Washington, D.C.

MacKinnon, J. 1988. Field Guide to the Birds of Java and Bali. Gadjah Mada Univ. Press, Yogyakarta, Indonesia.

MacKinnon, J., and K. Phillipps. 1993. A Field Guide to the Birds of Borneo, Sumatra, Java, and Bali. Oxford Univ. Press, Oxford.

Pearson, A. and A. Jeyarajasingham. 1999. Field Guide to the Birds of West Malaysia and Singapore. Oxford Univ. Press, Oxford.
TOP
BACK TO HOME PAGE
BACK TO LIST OF BIRD FAMILIES OF THE WORLD
Page created Feb 1999, updated 23 Apr 2000