An exceptional treat on the 30 Sep 2006 Monterey Bay Seabirds trip was a cooperative Humpback Whale putting on a series of full-body breaches.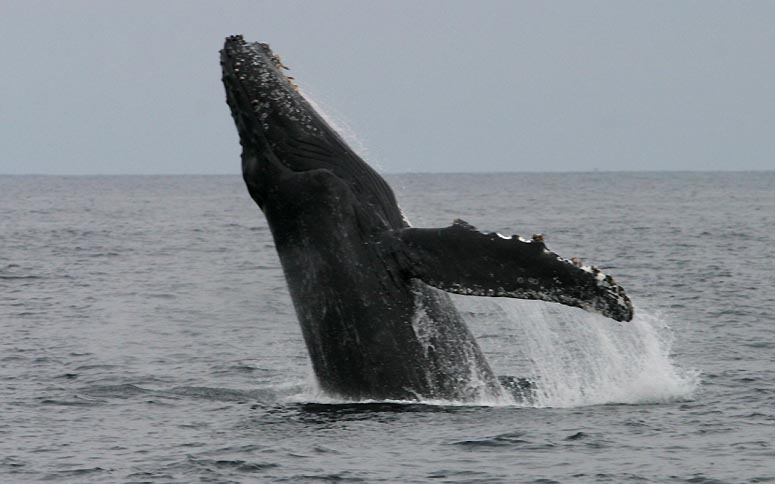 As it engaged in this impressive behavior again and again, there was an opportunity to try multiple shots. Here's a whole sequence while again whale surfaced nearby:
During each breech, there are impressive views of the long grooved pleats on the throat, the barnacles that invariably attach themselves to each whale, and the giant pectoral fins . . .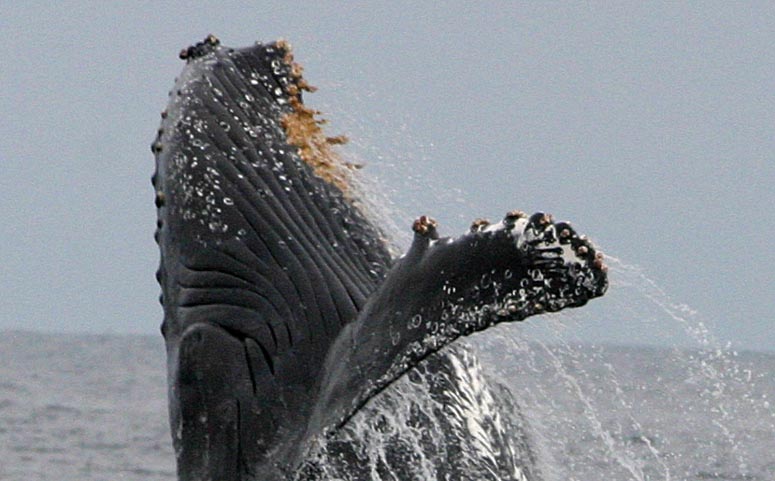 and each ends with a resounding splash that can be seen (and heard) for mile.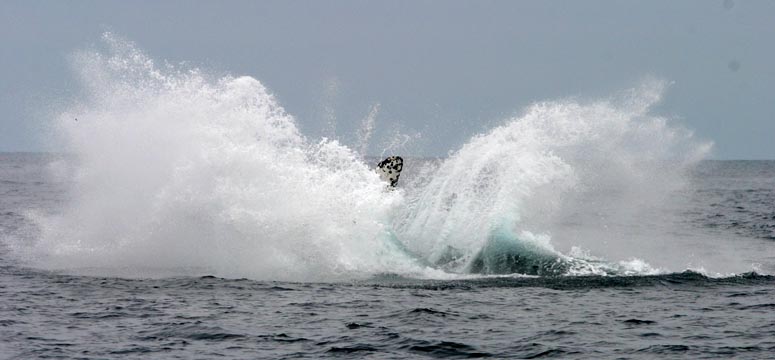 In all, a rousing performance . . .