page 14
ODES TO THANKSGIVING
We had a very cold snap in late November in Monterey County, here in central California. As far as I could tell, the odes really were gone. But we headed south to visit my dad at Thanksgiving, and 24 Nov found Rita and me in the Imperial Valley around the south end of the Salton Sea. Although we were most birding, we did look for dragonflies a bit — and found 7 species still flying.

This is a female Roseate Skimmer Orthemis ferruginea at the Salton Sea NWR headquarters.
It turns out that Roseate Skimmer is a widespread dragonfly of the upper Neotropics. It ranges across America to Florida, and then south to about Panama. The female is okay . . . but it is the male that just glows (next two photos). Indeed, it was this species that Dan Singer showed me back in June of 2003 — right here in the Imperial Valley — that almost sparked an interest in Odonata back then. The 2003 trip was essentially a herp trip but Dan was also looking at odes. The encounter with the Roseate Skimmer was memorable — but the spark didn't take for another 3 years.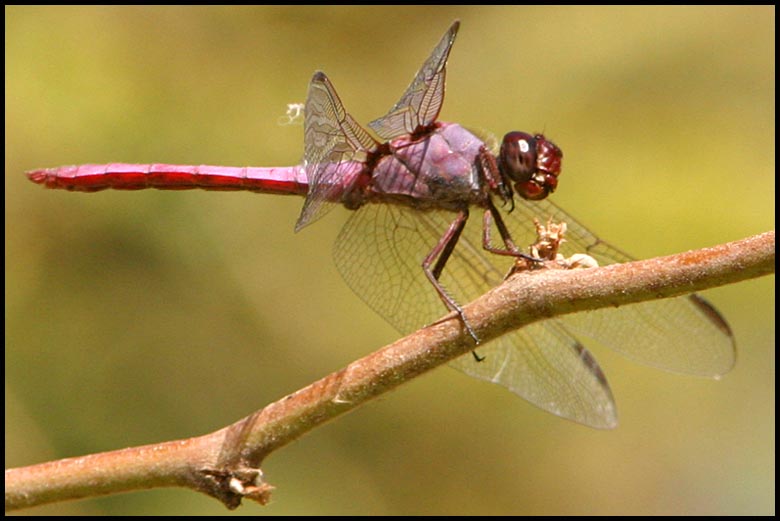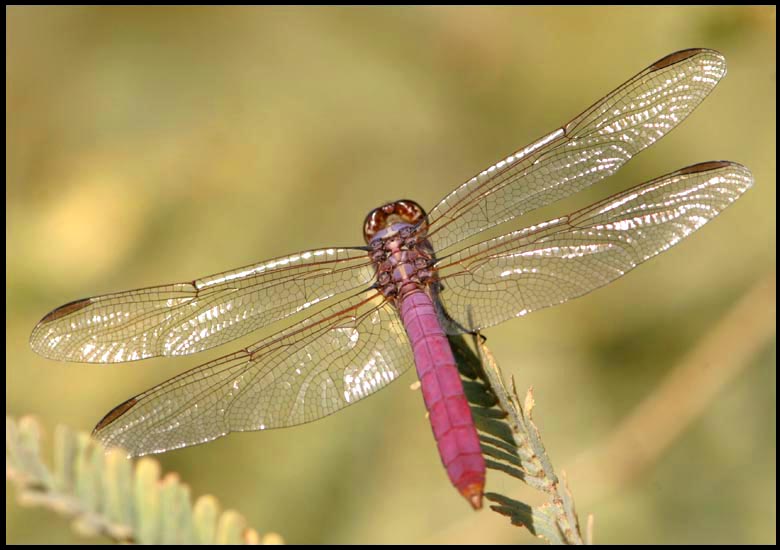 We found several other species. We misidentified the colorless thing below as a gynomorphic female Rambur's Forktail but Dennis Paulson says it is a female Familiar Bluet, or, in this case, an "Unfamiliar" Bluet [grin and bear it]. But the ovipositing pair of Blue-ringed Dancer Argia sedula (below that) were interesting and exotic. I liked the reddish tip to the female's abdomen and the (comparatively) complex pattern to the male, and the water reflections were also nice. I was actually wading bare-footed at the time in the thick muck of a little drainage ditch, but you'd never know . . .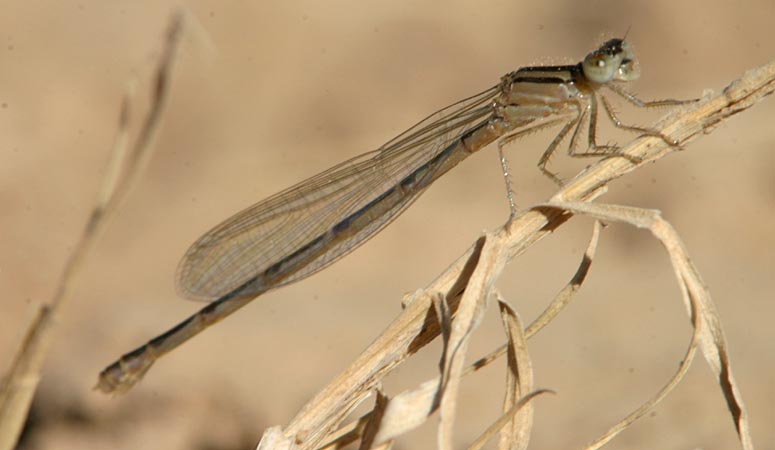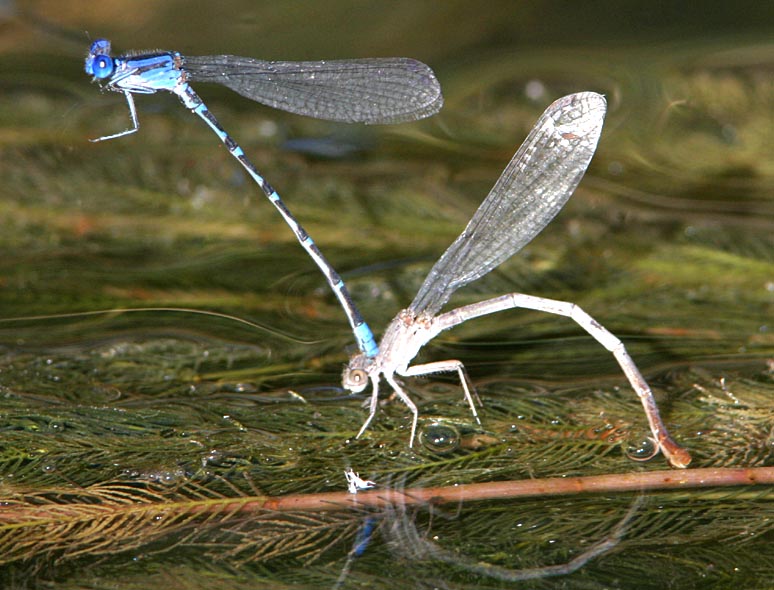 So we had odes to Thanksgiving — a fine conclusion to the first half-year of curiosity about these bugs. Let's conclude with a faded Variegated Meadowhawk Sympetrum corruptum (left; a female, I think). This species may actually over-winter in southern California and is annually recorded there in every month. There is even a Monterey County record in January. So it brings promise of a new year.

And, with that, a Salton Sea sunset and fade out . . .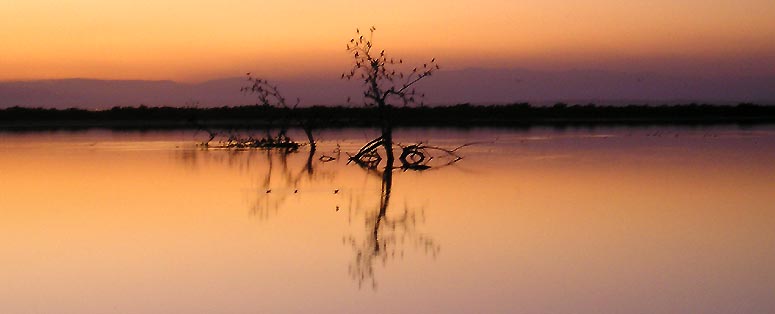 PHOTOS: All photos were taken 24 Nov 2006 in the Imperial Valley, Imperial Co., and are © 2006 Don Roberson; all rights reserved.

TO PORTAL PAGE OF DON'S ODONates