Welcome to the Birders' California,
Such a crazy place,
Such a frantic pace.
Plenty of room at the Birders' California,
Any time of day,
You can list away.
[from Kimball's Garrett parody (~1977) of the Eagles' song Hotel California]
California is a huge state. It takes ~13 hours to drive from one end to the other. State birds have occurred from Pt. St. George, Del Norte Co. [Common Eider] to Imperial Dam, Imperial Co. [Neotropic Cormorant], from the Tijuana River mouth, San Diego Co. [Belcher's Gull] to Tule Lake NWR, Siskiyou Co. [Whooper Swan]. Chasing California State birds requires countless miles of driving. I've even, on occasion, flown south to chase a State Bird [e.g., Little Bunting, Magnificent Hummingbird]. With the official State count now at ~ 650 species (plus 6 'supplementals'), there have been a lot of birds to chase!
Of course it is more fun to find my own vagrants — and birding near my home in Monterey County has been a good place for that.
A brief personal chronology:
#100 Snowy Egret Bodega Bay 4 Nov 1967
#200 Buller's Shearwater Bodega Bay pelagic trip 11 Oct 1971
#300 White-headed Woodpecker Mt. Pinos 2 Sep 1972
#400 Blackpoll Warbler Otay Mesa 15 Sep 1974
#500 Cerulean Warbler Carmel R. mouth 25 Oct 1979
#600 Northern Gannet SE Farallon I. 12 Sep 2012
It short, it took nearly 33 years to get from 500 to 600.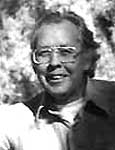 Guy McCaskie (left, from an old photo) was the first to reach 600 species in California, with a Baikal Teal at Lompoc, Santa Barbara Co., in Dec 2005. Guy remains 10–11 birds ahead of me on the State list.
Several other birders are now close to 600, including Bruce Barrett, Jon Dunn, and John Luther.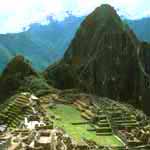 I missed the Baikal Teal as I was birding in the Philippines at the time. [My wife Rita Carratello has that one on me!] I've been overseas when a number of chaseable State birds were available, and I'm still looking for Long-toed Stint, Ivory Gull, Black-tailed Gull, and Long-billed Murrelet . . . .
My run-up to #600 is shown in the panel below: