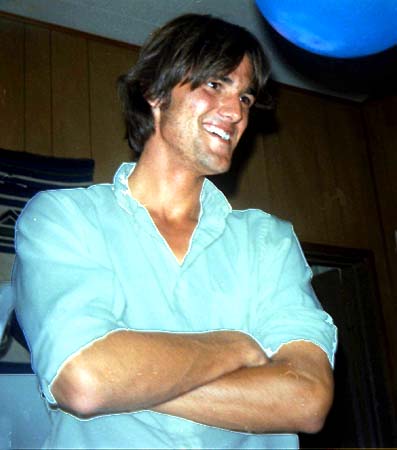 Louis Bevier was a topflight California birder during the 1970s and 1980s, based in Santa Barbara. He first appears in the birding literature in the winter 1971-72 issue of American Birds, presumably involved in observing a number of wintering vagrants in Santa Barbara (specific credits were stingy that season). Louis was birding while still in high school with his friend Richard Webster, and together they pioneered such Santa Barbara hot spots as Atascadero Creek, Old Married Student Housing gardens, Patterson Avenue fields, Gaviota State Beach, and the Storke Road tamarisks.

Louis was both energetic and athletic, qualities hinted out by his "bird name" [Roadrunner], although the naming committee never disclosed the reasons for the choice. He was an excellent water polo player. Despite his athletic skills, Louis was basically a gentle sort. He'd meander around Santa Barbara in a beat-up '67 Cougar. Brad Schram recalls that the non-functional passenger door made for some rapid window exits when an exciting bird presented itself to four occupants of the packed car.

By the mid-1970s, Louis was among those driving all night to get to desert oases in spring and fall migration in hopes of rare eastern vagrants. Terry Clark, with a background in journalism, interviewed Louis in Death Valley, and summarized his thoughts at that time:
"Louis Bevier worries about the fact that his only friends are birders. He's already found it necessary to give up water polo, and he's got someone that he cares for, but she just isn't interested in birds. Then there's the hassle over studies. Back in high school, Louis had high grades. Now the things he wants to learn about are outside the classroom window." [written for New West magazine in 1976; published in Western Tanager in Vol 69(3):1-5 (2003).
Louis did continue birding, and became even more experienced. In 1977, he did a Big Year and ended up with 434 species, which would have tied Rich Stallcup's previous record in any other year. In 1977, 434 species was 6th place. He was a member of the record-setting Santa Barbara County big day team: 179 species on 3 May 1977 (P. Lehman, L. Bevier, I. McGregor, B. Schram). In 1986 he was elected to the California Bird Records Committee and served for the last five years of our period of review.

After our era was over, Louis moved to Connecticut. There he became a major force in the Connecticut Breeding Bird Atlas project. More recently, Louis moved to Maine where he lives on 40 acres of hardwoods and fields. He was the subspecies editor in the Birds of North America series, produced out of Academy of Natural Sciences in Philadelphia. Currently (2005) he does environmental consulting work and leads a few bird tours for the Field Guides company each year.

Photo (above) at a surprise birthday party for Richard Webster, Sep 1979 © Barry Clark
Photo (below) has Louis (right) with Will Russell (left) on a boat off San Diego, 12 Sep 1982 © Brad Schram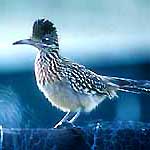 Official Bird Name: Roadrunner


Significant bird records: many records of local interest, including numerous vagrants in Santa Barbara County; those of Statewide interest include:
Sulphur-bellied Flycatcher 6 Oct 1978 Goleta SBA — 2nd CA record
Spotted Redshank 25 Oct 1985 Santa Maria valley SBA — 3rd CA record
Grace's Warbler winter 1979-80 Santa Barbara SBA — first wintering rec for CA
Little Gull 14 Apr 1977 Goleta SBA — 6th CA rec, 3rd for southern CA [co-finder]
Curlew Sandpiper 16 Sep 1984 Santa Maria valley SBA — 11th CA rec [it was Louis's discovery of this vagrant that led directly to the discovery of the Little Curlew]
Selected publications after 1989:
Bevier, L.R. 1990. Eleventh report of the California Bird Records Committee. West. Birds 21:145-176.