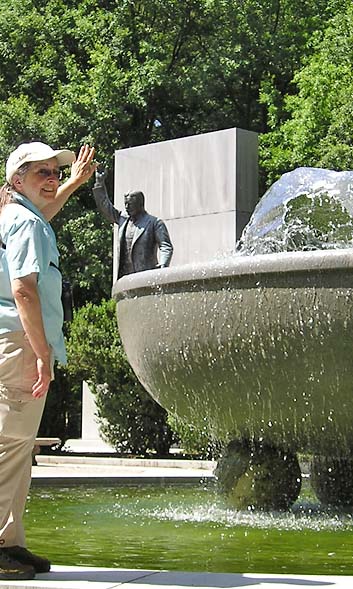 In June 2009 we visited Washington D.C. and northern Virginia once again. We stopped in to see a few old friends (left: Rita high fives former president Teddy Roosevelt) and some new friends who recently moved to Washington (below), but most of our time was spent exploring historic sites and some great museums.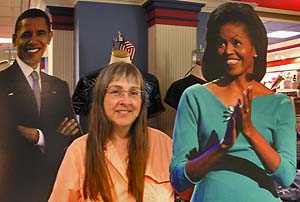 Don flew out early to go on a couple of pelagic trips off North Carolina. For photos and the story of those trips, click on the flying fish below: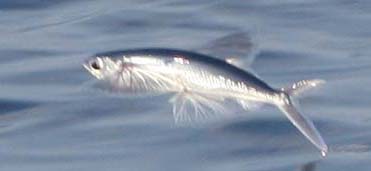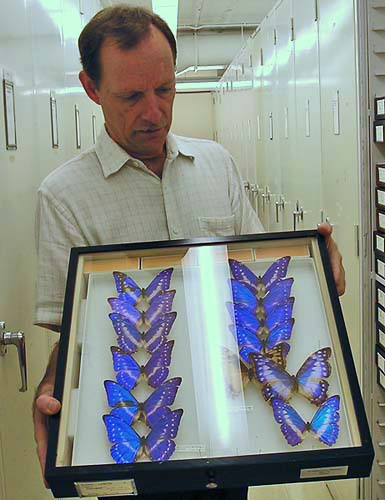 This was a very busy trip, packed full of appointments and plans. We enjoyed a behind-the-scenes visit to the National Museum of Natural History, where Rita's friend from childhood, Brian Harris, is a curator of entomology (right). We also happened upon the famous when we ran into George Stephanopoulos doing his Sunday morning show from the balcony of the Newseum (below).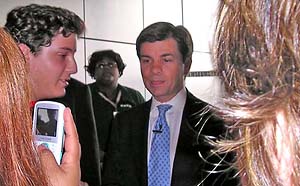 Of course, as one of Alaska's rotating governors, Rita had to give a few speeches (below).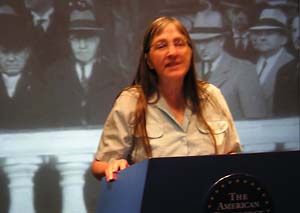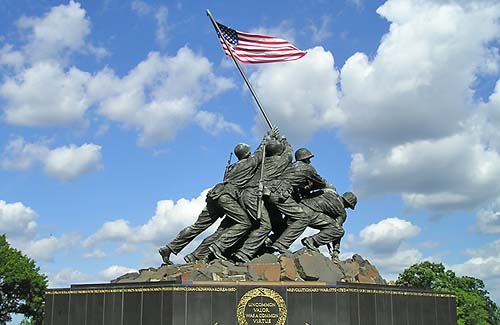 There are many famous sites to see in Washington, including the Washington Monument (above) and the Marine Corp Memorial at Arlington National Cemetery (right), but we also wanted to see some of the less well-known or less photographed, such as the General Grant statue in front of the Capitol, the original Declaration of Independence in the National Archives, and General Sheridan's horse Winchester, on which the general rode to rally his troops at the Civil War battle of Cedar Creek, stuffed and on display in the National Museum of American History (L to R, below).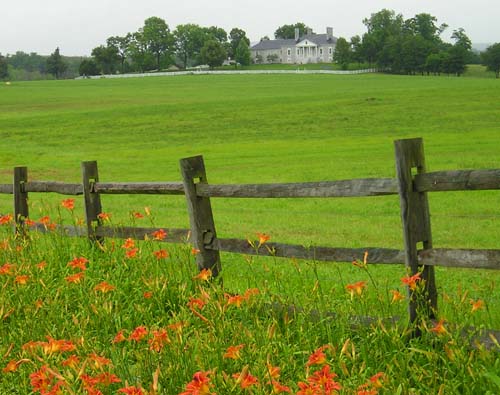 Speaking of the Civil War, we visited a dozen battlefields on this trip, including Cedar Creek in the Shenandoah Valley of Virginia (right). Cedar Creek & Belle Grove National Historical Park is among the newest additions to our National Park Service lands, but as yet there are no federal facilities here. The Park is currently operated by a non-profit group.
Rita and I had visited most of accessible Civil War battlefields nationwide, but there were a number of new sites now open in the Shenandoah Valley. Perhaps the most impressive was the state-operated New Market Battlefield, which has an excellent two-story museum covering the high points of the entire War in the East (below left) while "living history" presentations occur at the historic Bushong farm (below right), which was at the center of the famed VMI cadets' charge during the May 1864 battle.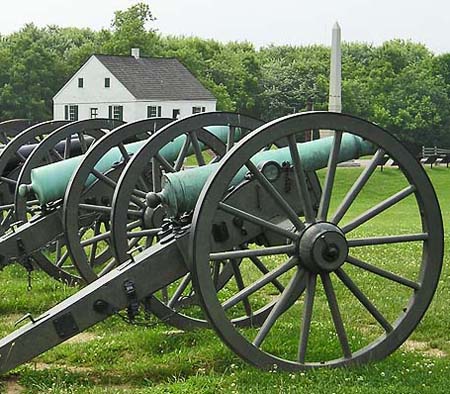 We also saw better known battlefields, such as Antietam in Maryland (left; guns at Dunker Church) and Manassas near Washington, D.C. (just below; 'Stonewall' Jackson statue looks at the Henry House), plus we ventured to Harpers Ferry in West Virginia where the Shenandoah and Potomac Rivers converge (full frame below) and where John Brown led his raid in October 1859.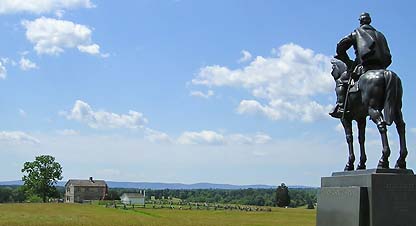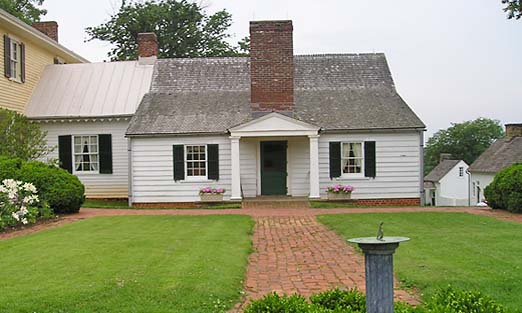 We have an interest in historic places involved with the American presidency, and visited a half-dozen on this trip.
James Monroe's home Highlands
(right) is now attached to a later mansion (Ash Lawn), and is very near Thomas Jefferson's
Monticello
. One can tour
James Madison's Montpelier
not far away, and join Dolley in reading over Madison's shoulder (below left).
Woodrow Wilson
was born in Staunton, Virginia; his
birthplace
and Presidential
library
are preserved there (below right). We also saw Zachary Taylor's birthplace (now in private hands and not open to the public) and the graves of William Howard Taft and John F. Kennedy at Arlington.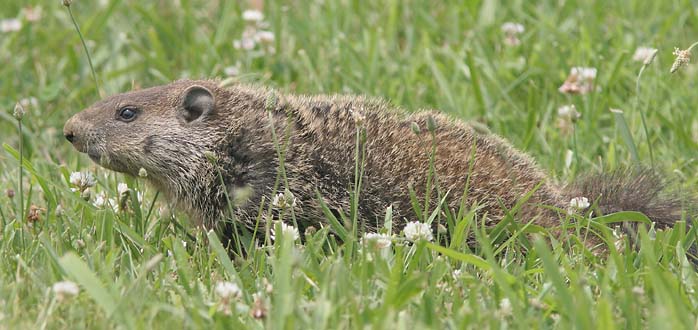 Throughout the trip we kept track of wildlife, like this Woodchuck on the Antietam battlefield (right).
Click on the links below for a page on eastern wildlife, and a page on North Carolina pelagic trips.