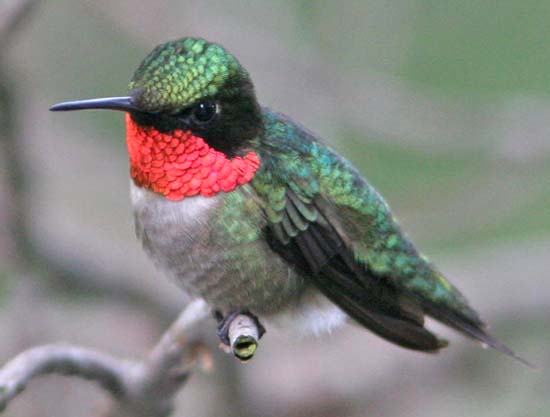 Although our trip to Washington, D.C., and Virginia in June 2009 was primarily focused on historical sites, we enjoyed wildlife when encountered. We did a bit of serious birding and serious odeing, and Don went out several days early to take two North Carolina pelagic trips (link below). Perhaps the most interesting avian encounter were the dozens of Ruby-throated Hummingbirds coming to the 13 feeders at the Buckhorn Inn bed & breakfast, just west of the Shenandoah Valley near Churchville, Virginia. It was my first opportunity to photograph this eastern hummer (above, right & below).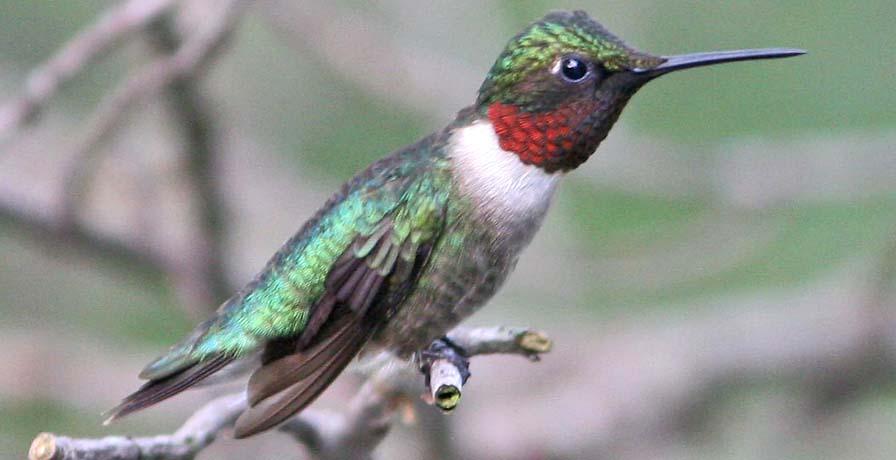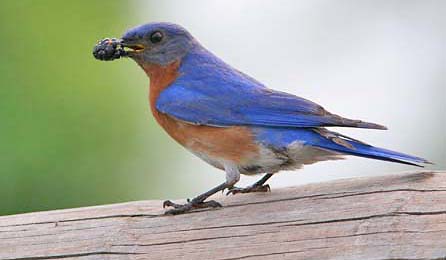 Other birds encountered while visiting Civil War battlefields included Eastern Bluebird (left) and singing Grasshopper Sparrows at a number of sites; this one (below) was at Antietam battlefield in Maryland.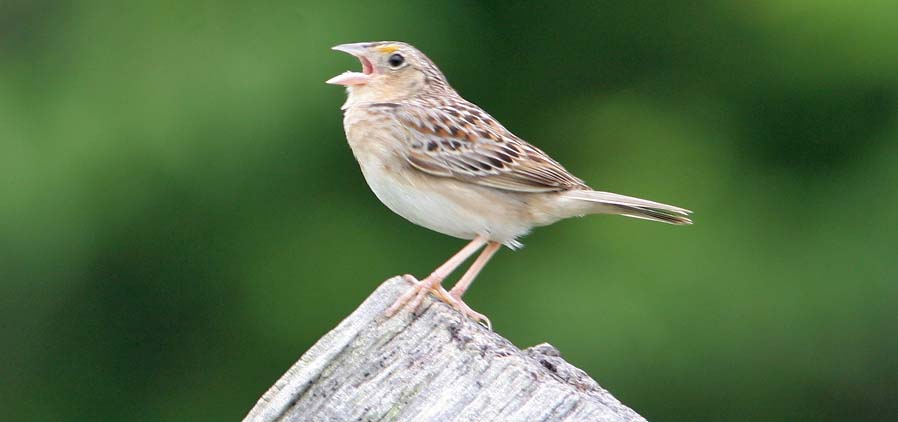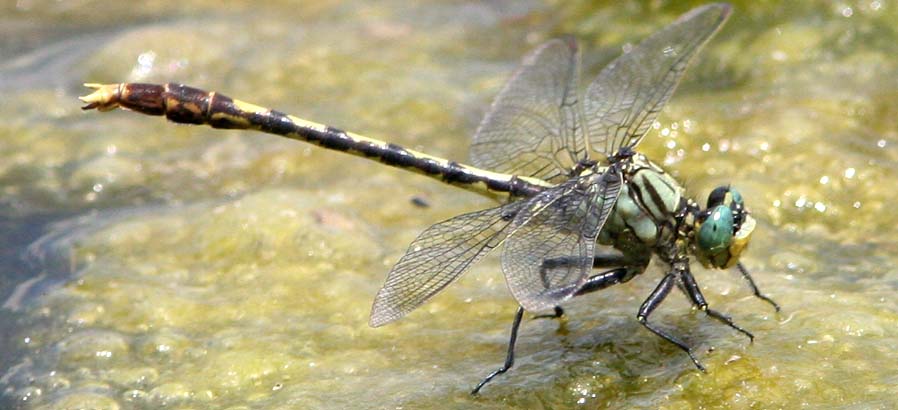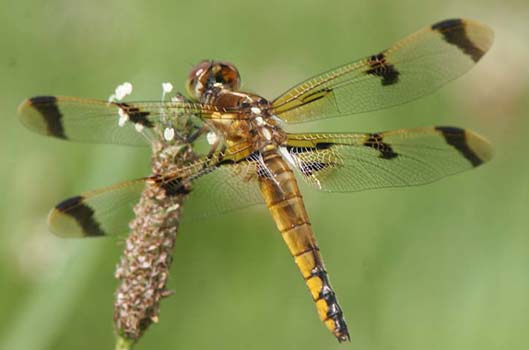 Odonates of interest included Painted Skimmer Libellula semifasciata (female at Guinea Station VA, left; misidentified by me as Calico Pennant but corrected by Tim Manolis); Unicorn Clubtail Arigomphus villosipes (above) and Eastern Amberwing Perithemis tenera (below left; both were males on a pond near Manassas NBP, VA); and Blue-fronted Dancer Argia apicalis (male on Teddy Roosevelt Is., District of Columbia (below right).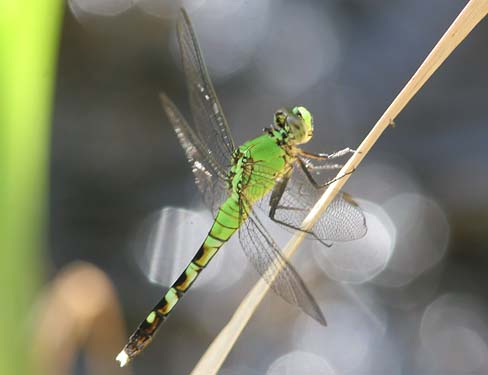 Most of these odes were lifers for us, and so was Eastern Pondhawk Erythemis simplicicollis (right, female at Manassas NBP), but the latter is now often lumped with Western Pondhawk E. collocata, with which we are very familiar in California. Great Blue Skimmer (male at Manassas NBP, below) was apparently the first reported from Prince William County, Virginia [i.d. confirmed by Dennis Paulson].
Additional lifers at the pond near Manassas, Virginia, were Fragile Forktail Ischnura posita and a patrolling Comet Darner Anax longipes. The latter was a treat — looking like a flying Christmas ornament with green body and red abdomen — but it did not get photographed. Yet many of the common odes of northern Virginia were familiar to us from California, including Common Green Darner, Common Whitetail, Blue Dasher, and Widow Skimmer.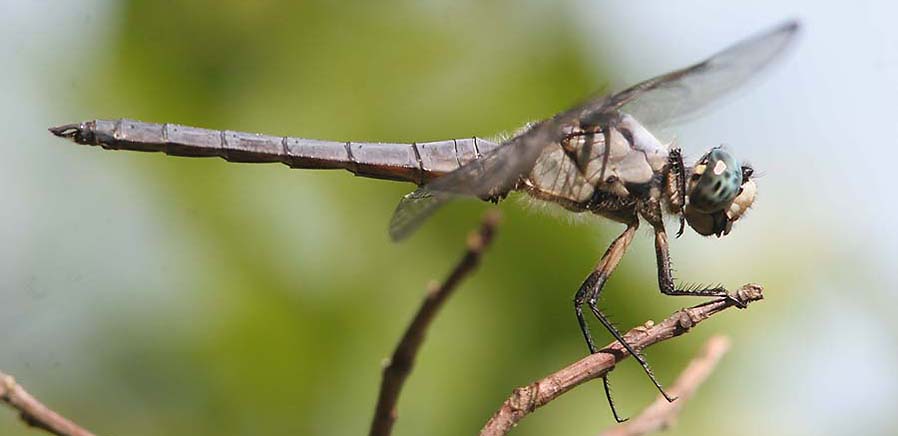 Mammals and herps are always of interest. When Don flew out early, he rescued this Eastern Box Turtle (left) from a busy road in Virginia. White-tailed Deer were common, even in parts of D.C. (right). Two new turtles were Red-bellied Slider (below left; Pea Is. NWR, N.C.) and Painted Turtle (below right; Manassas NBP, VA).

Click on the links below the turtles to reach other pages in this set on our eastern U.S. trip in June 2009.