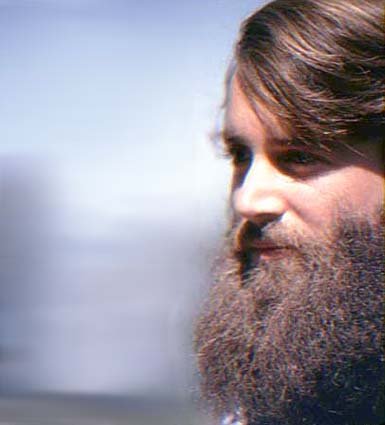 Scott Terrill is an active northern California birder whose impacts would be felt most strongly after our period of review (i.e., after 1989) but who has actually been birding in California since he was a teenager. He first appears in the State literature (American Birds) in summer 1968, when he and his friend Dick Erickson found a high-elevation Wrentit in Sequoia National Park. He obviously made an impression in those younger years, as he was a member of the editorial board of California Birds magazine by 1972 (the journal would become Western Birds in 1973).

Scott then appears sporadically in the California birding world throughout the 1970s. This was because he left the state for schooling and then a start to his career: University of Arizona for his B.S. and then Master's in Zoology, and then PhD work in ecology at the State University of New York, Albany (degree received 1986). He then won a fellowship in Germany, and taught at a couple of colleges in New York state through 1990. He did not really "return home" to California until he became the research director of the Coyote Creek Riparian Station, in San Jose, in 1991.

Yet, because his home and family were in the San Francisco Bay area, Scott returned to California again and again over those years. He married Linda Delaney, herself a well-known California birder, in 1980. Their son, Ryan, would in due course also become a hardcore California birder in his college years.

In his early days as a California birder, Scott participated in a record-setting Big Day (with Guy McCaskie, Cliff Lyons, and Jon Winter) in April 1972. Their route was from the Salton Sea to San Diego. It was the highest Big Day in North America at the time, although this was before the institution of ABA Big Day rules which now require a more uniform approach to this event. During his time residing out-of-State, he and Linda published a major identification paper on vireos (Terrill & Terrill 1981) that was widely read in California. Scott was also an important author of numerous species accounts in the 3 volume Audubon Society Master Guide to Birding (1983).

Once Scott returned home to the Bay Area in 1991, he almost immediately made significant impacts on the California birding world. He was elected to the California Bird Records Committee in 1992, and took over as northern California's seabird Regional Editor for North American Birds when Steve Bailey stepped down in 1999. He has continued in those positions to the current time (2005).

There are a number of important State birders whose major impacts were in the 1990s or later, but who were birding California steadily in the 1980s. These include Shawneen Finnegan, Matt Heindel, Steve Howell, Michael Patten, Mike San Miguel, and Dan Singer. Yet none of these observers had been appearing in the bird literature since 1968, participated in record-setting Statewide Big Days or Statewide editorial boards, as well as publish several important identification papers within our period of review. For these reasons I have included Scott as warranting mention for his achievements from 1965-1989, even though his impact was greater after the close of our period of review in 1989.

Currently (2005), Scott is the senior ornithologists and vice-president of H.T. Harvery & Associates, a major environmental and ecological consultant firm in San Jose.

Photo (above or left) ~1973 at Oakland, probably by Dick Erickson; courtesy Linda Terrill

Significant bird records: many records of local interest, including a variety of vagrants; those of Statewide importance included:
Neotropic Cormorant 22 Apr 1972 West Pond near Imperial Dam IMP — thought at the time to be the second CA record; now thought to be the previous year's bird [the State's first record] returning [co-finder]
Many important records since 1989, including the State's first Eye-browed Thrush (28 May 2001 Galileo Hill KER), one of the most incredible vagrants to have ever reached California.
Selected publications 1981-1989:
Terrill, S.B., and Terrill, L.S. 1981. On the field identification of Yellow-green, Red-eyed, Philadelphia, and Warbling Vireos. Continental Birdlife 2:144-149.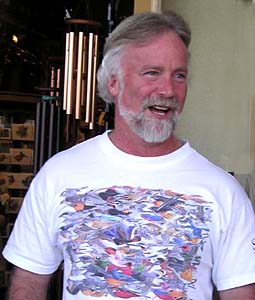 Selected publications since 1989:
Terrill, S.B., Able, K.P., and Patten, M.A. 1992. The changing seasons: Summer 1992. Am. Birds 47:1109-1111, 1182.
Stallcup, R., and Terrill, S. 1996. Albatrosses and Cordell Bank. Birding 28:106-110.
Recent photo (right) 1 May 2004 © D. Roberson